UZE Mobility
The making of a disruptive e-mobility brand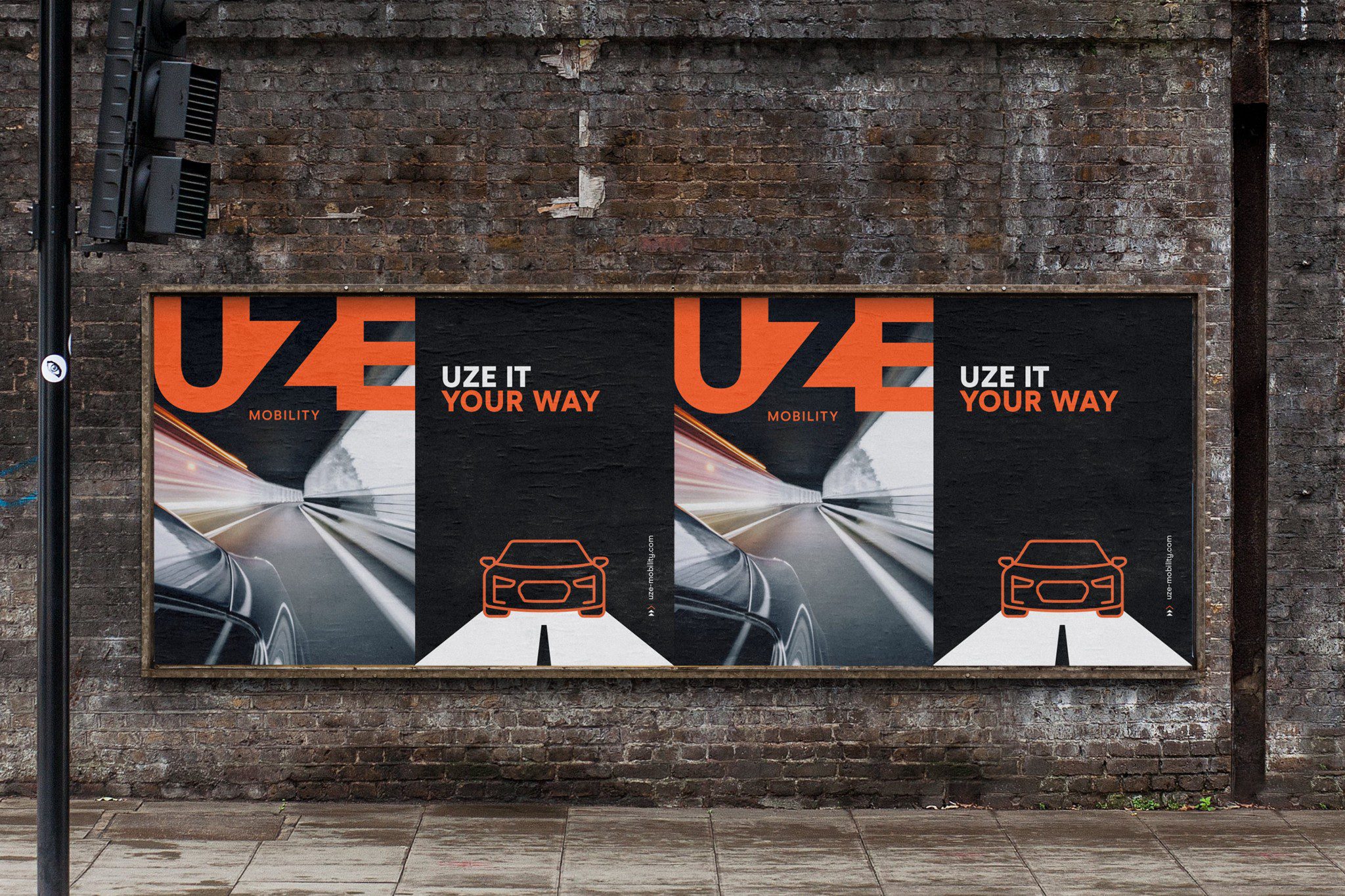 The start-up UZE Mobility provides sustainable and user-friendly solutions for individual mobility needs. The aim is to rethink the world of e-mobility and to shake up the market. The corporate design seeks to establish the brand with its services among old and new followers of the shared economy.
Visual identity
The logo appears energetic and courageous. The figure-ground relationship unites the theme of e-mobility and the Initial Z. The ambiguity challenges the viewer, is memorable and strengthens recognition. Two logo variants enable flexible handling for various applications.
Brand experience
The result: a young, dynamic brand that stands out from the crowd and stands out clearly from the competition. The flexibility of the design system enables the company to make the most diverse use cases accessible to the respective target groups. In this way, the various mobility offers can establish themselves in the market and shape the future of e-mobility.