Hands-on experience: intern with us
With us, you are not just a small cog in a big machine. As reinforcement in our design team, you develop consistent visual solutions with creative freedom. Through flat hierarchies you receive direct feedback on your work. You will participate in workshops and meetings, and have direct contact to our customers. We offer you an interdisciplinary and independent internship experience at a fair salary of 600 EUR.
You're capable of
supporting the design team for current customer projects as well as internal 'daily dos'
working on brand design projects
creating presentation decks
supporting the development of creative concepts
large and small layout work (online and offline)
You bring along
motivation, punctuality, honesty
high design affinity
good knowledge of Adobe CC programmes and Figma
strong communication skills in German and English
openness and inventiveness
a keen sense of brands and trends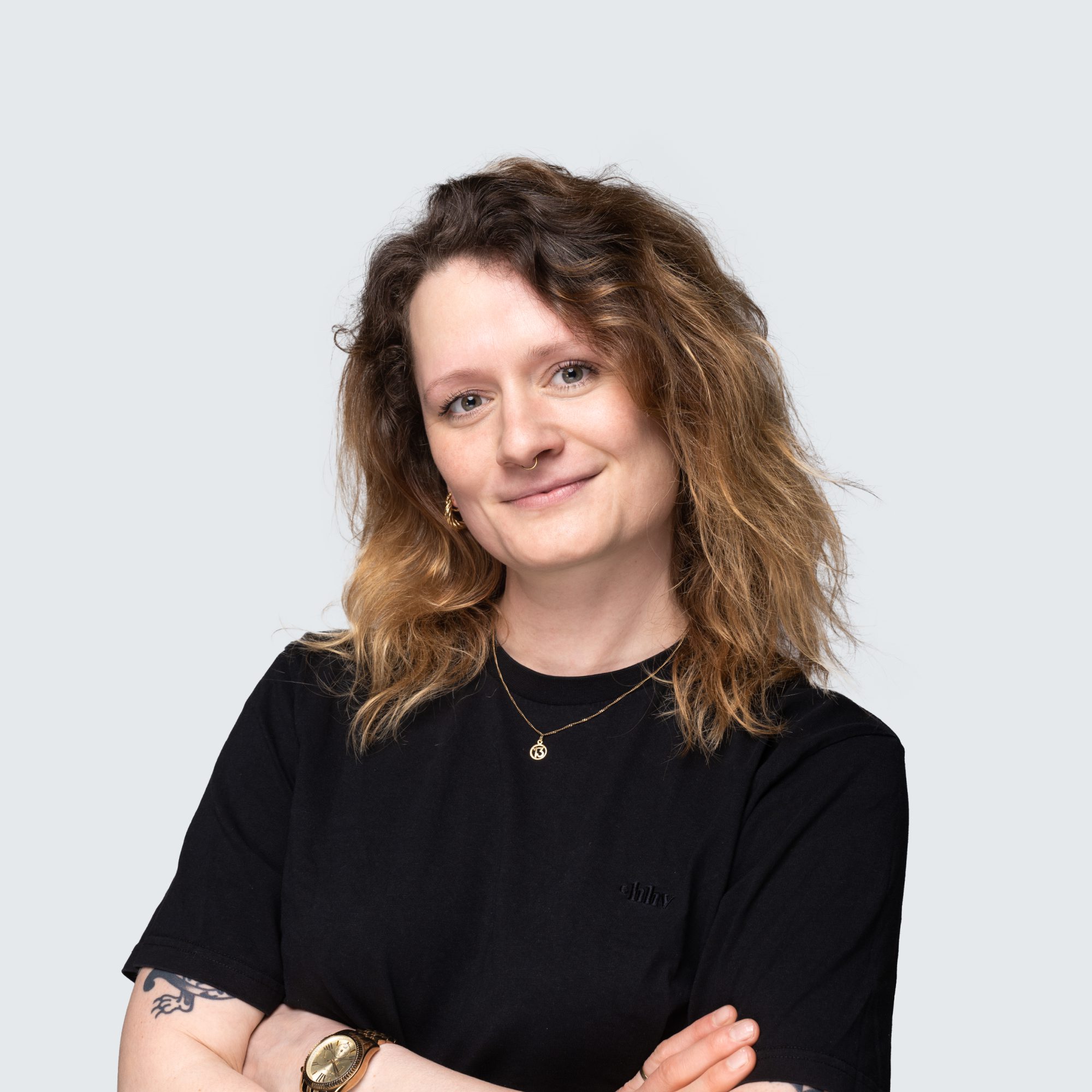 Ready to be a part of us? 
Submit your internship requirements (duration, compulsory or voluntary internship) and a portfolio of your past work to Katja. You will receive feedback on your application within 3 business days.
Katja Lobinski
Studio manager