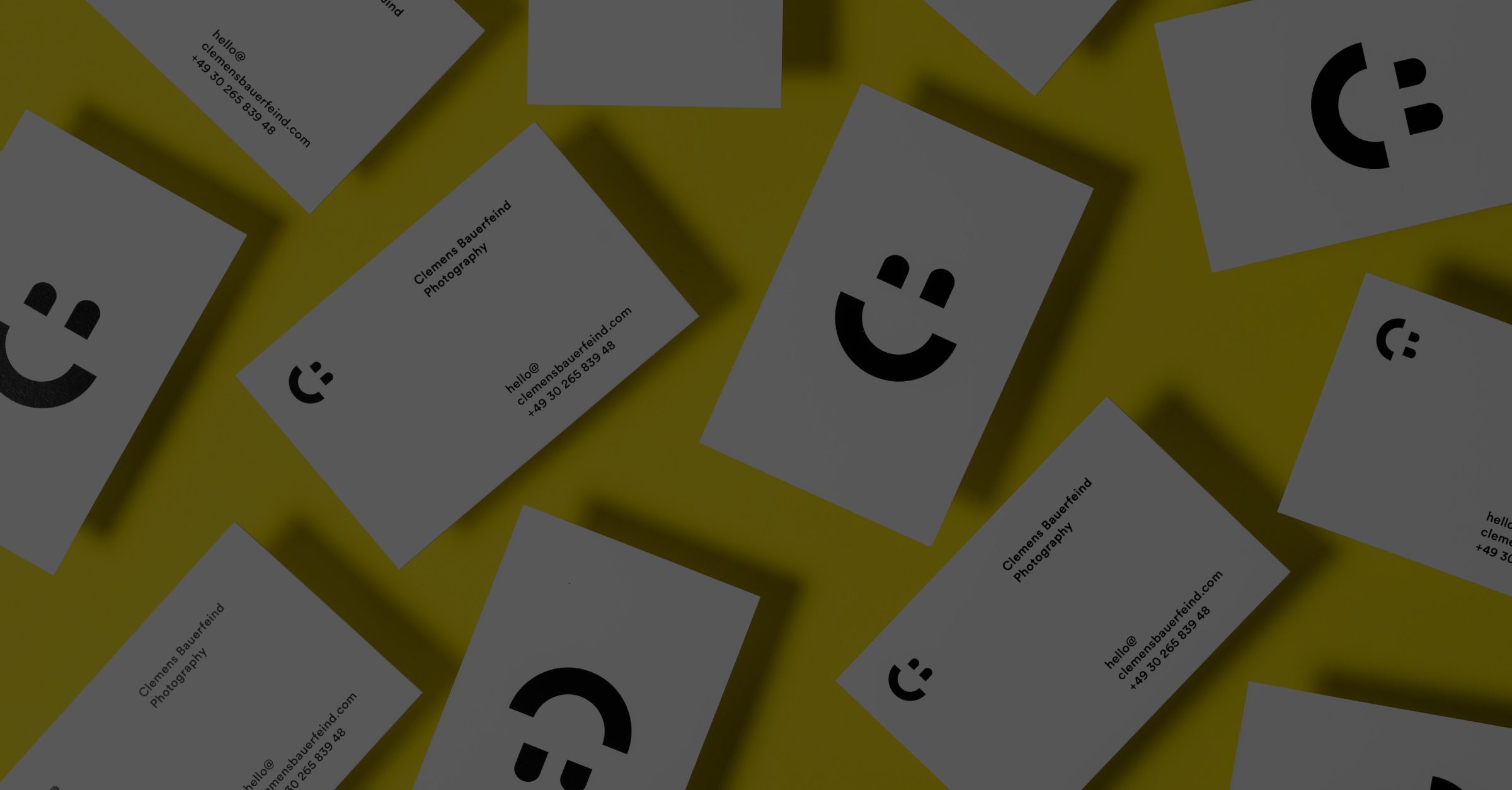 Personal branding for Clemens Bauerfeind photography
Monospace created a bright, playful personal brand for photographer Clemens Bauerfeind.
For many, standing in front of the camera is no walk in the park – but not with Clemens Bauerfeind. With a pinch of humour and a friendly attitude, the Berlin-based photographer makes people feel comfortable in the spotlight. With this characteristic in mind, we created a playful and friendly logo. The clever play with the figure-ground relationship turns the initials into a smiley face. In this way we give the personal brand a positive face that is guaranteed to remain in good memory.